28.03.2018, Learning Scoop
Teachers are teachers no matter where you go
I have been a class teacher for 18 years, worked with teachers in Finland and abroad and for last five years I have also trained both Finnish and foreign teachers. This was my first time in Malta, where we had workshops on Finnish Education.  A new country is always a new one. You can never know what kind of audience  you'll face.
Nevertheless, workshops in Malta showed us again the same phenomenon we have been witnessing so many times:
Teachers are teachers. Excited to learn new things, talented, passionate and professionals.
The first day of workshops had 170 participants and the other 140.  Both of the days were full of joy, enthusiasm, curiosity and pride: pride of their own expertise.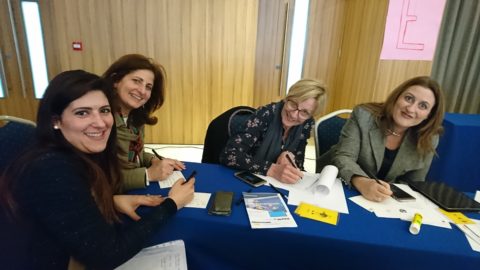 The workshop was hosted and sponsored by the Tumas Fenech Foundation for education in journalism. Due to this we also held a presentation about relations between Finnish media and education. This was a first time for this kind of point of view for us too. It offered a great insight into our free press and it's role in our education system. For example the newspaper theme week with hundreds of tasks and materials in internet, designed by journalists together with teacher – and all for free. Again one gem in our education system, which we wouldn´t have even noticed without this host's request to introduce this relation between the press and school!
Otherwise our themes focused on Finnish education system and new core curriculum and practices, as well as Finnish pedagogy at school and classroom level. We represented curriculum main points, science based results in learning, a lot of practical methods and understanding childhood.
If I should line somehow the core of our workshops, it would be something like this:
Child centred learning: well-being both physically and mentally

Learning by doing, playing and teaching one another

Finnish way of learning is not just tricks and plays: it is a variety of methods and viewpoints, variety of grouping, learning environments and also traditional methods

Teaching – how it is done? We all can do it our way. Teachers have autonomy to use methods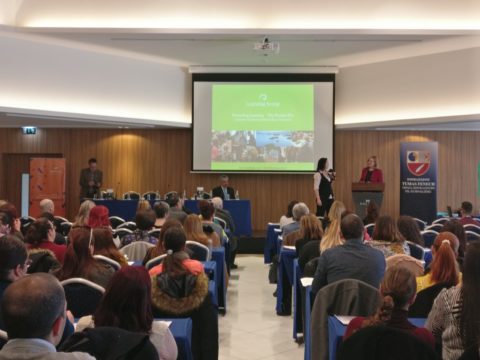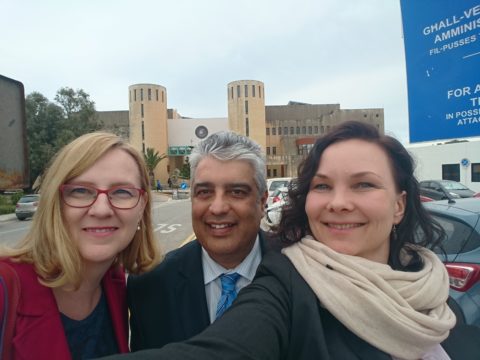 Second, if I should express my personal feelings about workshops, I would put these words on the wall:
The Maltese teachers! So wise in their own professions. They know the childhood and how they want to do their job.
I felt a great respect for them. I respected more my own job. I had conversations which woke again my respect for children. So, just respect.
Friday´s workshop was opened by Ugo Bonnici, the President Emeritus of Malta. He had wise and experienced stories to tell in European history. In his speech he commemorated his meets with Finnish education specialists and politicians, as well as the violent history of Europe: also Finland´s rough time during the world war two. He reminded us all about the dangers of hatred and expressing it in media or especially in schools. The president Ugo Bonnici pointed out that teachers are the ones holding the future: they are those who teach future's lawyers, politicians, doctors and teachers. It is hard to imagine a more valuable job, he said.
I couldn't agree more.