14.12.2016, Ellimaija Ahonen
Give back this Christmas!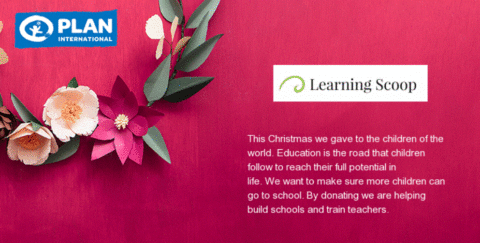 Education gives children information and skills and improves the income of families. An educated child is likely as an adult to ensure that their own children receive an education. In our work, we improve day care centres, schools, teaching material and the quality of teaching and early childhood education. We help the most vulnerable access schooling, i.e. children, girls, and children belonging to ethnic minorities and those with disabilities.
This Christmas we gave to the children of the world in collaboration with Plan International. Education is the road that children follow to reach their full potential in life.
Merry Christmas – Happy Holidays everyone in our global network!