More information about the congress
The Bright Education for All Congress: activating and practical methods throughout the learning path congress provided a forum for introducing various learner-centered, work-based and activating methods for promoting learning and preventing exclusion (in educational and social situations).
Because of its high quality of education, Finland is being noticed by many education experts internationally. It is particularly interesting and current today because of its restructured curriculum as well as many other development projects around education.
Who is it for?
The most important target groups for the congress were teachers and guidance staff, apprentice programme and vocational education staff, as well as decision-makers from both Finland and around the globe."
Congress fees
---

Whole congress, 26.-29.4.

Early bird until 15.2.2016

450€ (incl. VAT)

Late registeration, after 15.2.2016

500€ (incl. VAT)

---

Price per day 200€ (incl. VAT)

---

Two days congress ticket Wed-Thu 27.-28.4. 380€ (incl. VAT)

---

Group ticket (group of 8 or more) price/person 420€ (incl. VAT)
Organizers and Partners
The Learning Scoop Cooperative was organizing the congress in Tampere, in partnership with the International Network of Productive Schools and Projects (INEPS network)
The purpose of the INEPS network is to develop learner-centered, work-based, and activating methods promoting learning and preventing both educational and social exclusion. INEPS has organized international congresses on the subject since 1990 (www.ineps.org).
Organizing a congress requires a strong network. We were and still are lucky to have excellent partners with us: Häme University of Applied Sciences, Teacher Education Unit, City of Tampere and Council for Creative Education (CCE).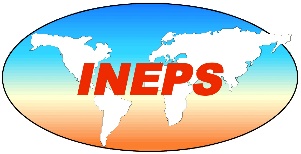 Back to the congress main page