24.04.2019, Learning Scoop
True Equity: Finnish Commitment to Responsive Policy
This past January I had the joy of visiting Finland to learn more about equity in Finnish schools as part of my undergraduate thesis research. I was lucky enough to be hosted by Johanna of Learning Scoop, and spend a day touring a school and speaking with students and teachers to round out my experience.
As my existing knowledge of Finnish education centered mostly around policy, it was a nice addition to my perspective to see how such policies are implemented. For example, I read about how free school lunch aided in allowing all students to be physically prepared to learn. Getting to actually sit with students and eat the same school lunch was a great opportunity to contextualize what I'd read. There were many other aspects of Finnish education that seemed too good to be true when learning about them from afar. Therefore, it was quite valuable to observe that many of these things were in fact just as well-implemented and effective as I'd heard.
While I was only more impressed by Finnish education after experiencing it firsthand, I was caught off guard by the perspective Finns shared about their own education system. My conversations with Johanna and the teachers at the school throughout the day echoed what I heard from several other Finnish education professionals: a confidence in the country's dedication to quality education alongside a constant humility and focus on areas of improvement.
This humility is clearly reflected in Finnish education policy. Rather than settling into the international fame Finland has received for its success, teachers, administrators and policymakers are constantly finding ways to improve and adapt to new challenges. This can be seen in the response to the recent influx of migrants who don't speak Finnish or Swedish. Policymakers have recognized the additional challenges these language barriers pose to equity of opportunity, and subsequently equipped schools with additional funding grants to meet these needs.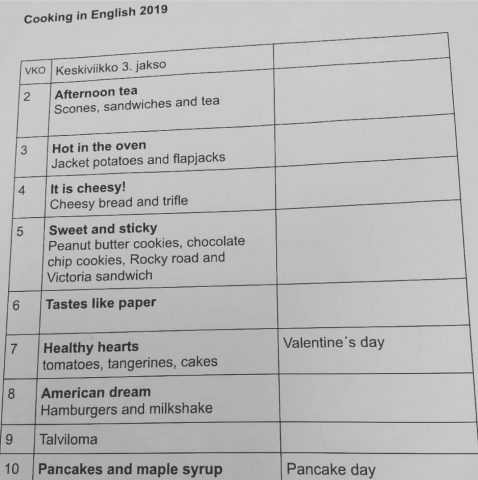 It seems elementary, but witnessing Finnish commitment to research-based, responsive policymaking and teaching was refreshing for this student raised in the American education system. Perhaps most baffling, was that I learned much of Finland's innovative policies are based on research conducted by American education scholars. Yet, political entrenchments (among other factors) have prevented such research from being implemented within the American system.
As I left Finland, I couldn't help but ponder how a common commitment to pursuing evidence-based policy could serve as common ground for American education stakeholders with opposing viewpoints. I feel this would be particularly valuable in a policy environment that lacks Finland's shared societal value for equity. Ultimately, Americans would be well-advised to look to the Finns for an example of a education system that truly prioritizes the wellbeing and success of students above all else.
Mareda Smith
Luther College in Decorah, Iowa
USA