03.09.2019, Learning Scoop
Can IT help principal's work: digital management tools in Finnish schools
Principal's work all over the world is busy and every principal is trying to be more efficient and hoping to save time. Save time from administrative paper work and clumsy ICT-solutions that still exist a lot. Time saved can be used for more valuable issues like pedagogical leadership and supporting teachers and students.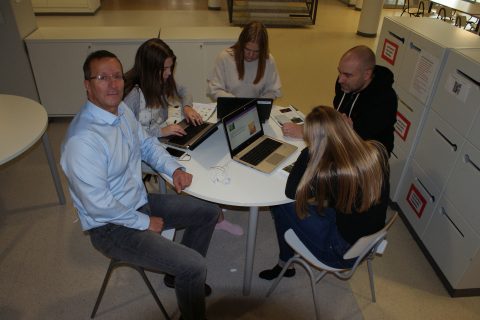 I've always been interested in learning technologies and solutions that help my work. First in the 90s as a teacher and later on as a principal as a some kind of pioneer or early adopter. I have also helped and trained other principals here in Finland and abroad.
It all started from communication. E-mail was a handy tool for instant messaging and sending attachments. It has been replaced by mobile phone applications like WhatsApp and Messenger. In my school we have formed several groups inside school and between schools to share and communicate. Several schools use those also for security reasons to alert if something unusual occurs. For shorter meetings we use online applications like Skype. E-mail still has a role in the conservative school world. Let us see for how long…
To give, share and store information weekly and for longer periods is a state of art. Always someone claims not receiving the information. In our school, we keep all the vital documents, memos, agreements, security papers in Microsoft O365 environment (SharePoint) where every member of faculty has access from school and where you are online. The best-turned out platform for many schools is hidden jewelry called OneNote. I haven't found out any better way of storing and sharing documents and material. You can describe it as a box or bureau with several drawer boxes inside. Every drawer has as many files as you like including as many documents (Word, Excel, Power Point etc) as you like. This "all inclusive" system has extremely good searching features. Now you don't have to remember where the memo of last April's staff meeting is. If someone knows a solution to beat this, I'm open to test it!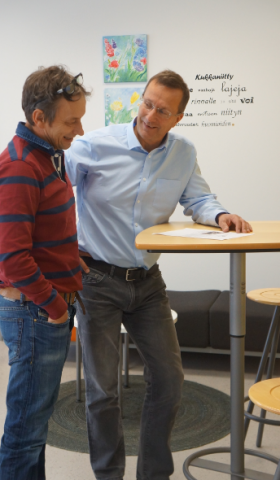 And that is not all! You can add several calendars on the same platform. We have a year clock where all school activities, staff trainings, principals meetings and absences are marked. Every member of staff can add and remove events. Just drag and drop the document into the OneNote. We use other calendars for reservations for STEAM-learning environment, computers/tablets and meeting rooms. This is the most helpful management tool to help everyday life at schools. Microsoft Teams is on the way to help even more this kind of needs.
Other vital processes like budgeting, accounting and HR have been digital for years (VISMA: ESS personell system).  It's easy for principal to follow in-service training and applications, sick leaves and leave of absences through a one solution. There´s not that much room for paper stuff in the processes any longer.
Timetables, student register, special need documents administrative decisions have an own solution called VISMA Primus, Kurre. Travelling and transportation cost play a big role. To apply and follow we use M2. All the bills to schools are coming and paid by Basware P2P.
Some of the administrative solution and platforms are clumsy and little bit out of the date needing to be updated for 21st Century needs. In some cases it is difficult because of lack of competition and protected interfaces.
Overall, Finnish principals are good at using digital tools and being part of developing them further. We are also supported by many trainings available, not forgetting the best: helping each other Finnish way!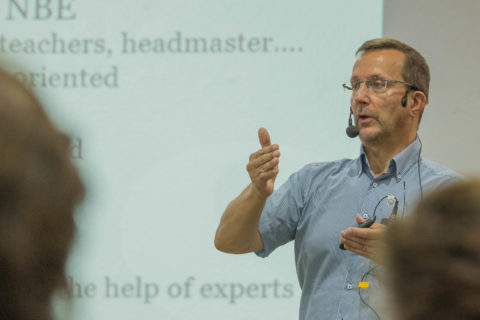 Jukka Miettunen
Principal, Yli-Ii Comprehensive School