15.04.2019, Learning Scoop
Flexible basic education – the Finnish way of regaining the lost school motivation
Each year in April, I spend one week interviewing teenagers (and their guardians) who want to apply for a class of flexible basic education. Only 12 of them will be qualified although every applicant would need and deserve to get in.
Who are these kids and what is this class about? It's yet another success story of Finnish basic education, called Jopo® ('Jopo' being an acronym for words Flexible Basic Education in Finnish). Jopo® programme is intended for 9th graders (sometimes even for 7th and 8th graders) who lack motivation and run a high risk of exclusion from secondary education. These pupils are often under-achievers who feel misplaced in the classroom. They don't get motivated by traditional teacher-led ways of learning. Instead, they benefit from learning by doing and small group learning with personal support and guidance.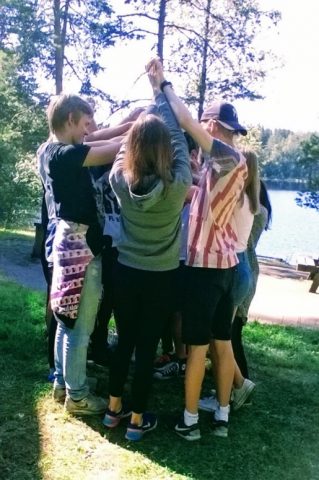 For most of my pupils, Jopo® has been the way to get back the motivation and self-confidence needed to complete the basic education. Learning in a Jopo class is based on four corner stones:
Small group learning which enables every pupil the support they need and the secure sense of belonging to a group
On-the-job learning which gives an opportunity to learn by working and work by learning
Different learning environments such as learning camps and field trips which strengthen the sense of belonging and give further opportunities to learn outside the class room
Close cooperation with the guardians which makes the pupils feel that adults in their lives are supporting them in their way towards completing the basic education and moving to secondary education schools
Jopo is not a special needs class although our pupils often have many kinds of challenges both at school and at home. The teachers are usually special education teachers who work together with youth workers or youth instructors in the Jopo class.
CEO for Foundation Youth and the founder of Studio Schools in the UK, Geoff Mulgan, has said that teenagers learn best by doing things, and they learn best by doing things for real which in a way is the opposite of what mainstream educations actually does. This is the very essence of Jopo. What we try to do is to get out of the classroom and go to the real world to do things for real. We use a lot of activity-based learning methods with inquiry-based learning, co-operative learning and project learning.
The idea behind Jopo is that learning is a social phenomenon which occurs everywhere.  The same idea of learning can be seen in the Finnish national core curriculum. In that sense Jopo has been ahead of its time in its attempt to take learning out of the classroom and connect the content of the curriculum into the real-life contexts.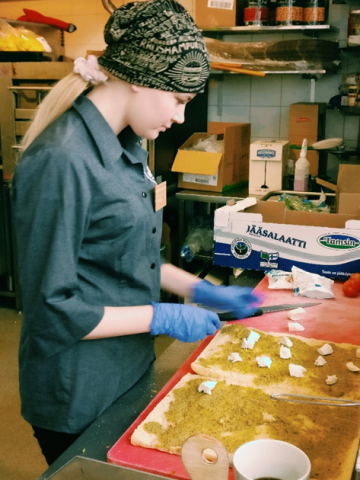 The most important ways to take learning to the real world are the on-the-job learning periods. We try to integrate work and learning so that pupils could learn by working and work by learning. In Jopo classes learning work-life skills is essential. We pay attention to skills like being on time at work, knowing the safety regulations or confidentiality policy of the companies. The kids learn how to apply for work, what to say in the job interview, how to introduce themselves etc. These skills along with the more general life management skills, like cooperation, taking responsibility, solving problems, and making decisions, are part of the broad-based skills in the Finnish national core curriculum.
Jopo activities are effective. Studies on Jopo show that Jopo has succeeded in reducing dropout and 90% of pupils improve their performance at school during the Jopo year. They re-engage in school, begin to attend regularly, bring up their grade-point averages, and graduate from basic education. That applies to my Jopo pupils, too. Every year I'm so proud when I see how they make progress, get back their motivation and finally receive their school-leaving certificates.
Ms. Satu Herrala
Support coordinator
Flexible Basic Education Teacher
Special Education Teacher
Swedish and English language Teacher