13.04.2018, Learning Scoop
Full STEAM ahead!
As You may know Finnish teacher education produces two different kind of teachers for the basic education. Subject teachers mostly work at lower secondary schools teaching students aged 13-16 year old and class teachers who teach at primary schools where students are 7-12 years old.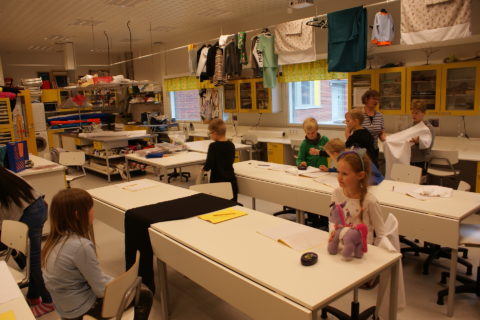 Both have Master´s degree and are experts on their own fields.
Escape from prison?
The Finnish lower secondary schools operate mostly subject oriented. Those highly educated subject teachers teach one or more subjects and the daily and weekly structure is based on those subjects. If we talk about teacher's co-operation and co-teaching among subject teachers the structure of subjects and lessons is a kind of a prison for schools. For class teachers who teach most of the subjects with the same class it is a natural thing to co-operate and combine subjects.
How to escape from that prison and let the teachers freely mix the subjects and do cross curriculum work?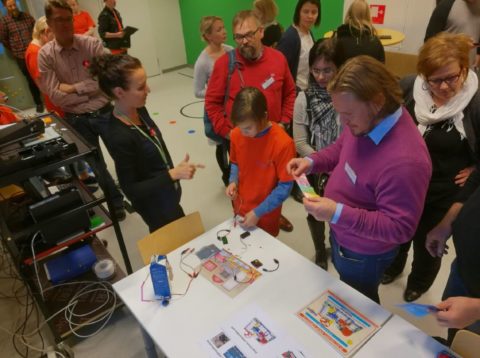 Luckily we Finns have a new curriculum promoting transversal competences and cross curriculum themes that enables the co-operation between subjects. That is a skill that every Finnish teacher has to learn and start to utilize in their own work. It also needs innovative initiates and strong leadership from the school lead to guide the school into the right direction in the changing world.
STEAM
STEAM stands for Science Technology Engineering Arts and Mathematics and is a hot topic everywhere. One of the world´s biggest learning technology events called BETT in London in January was full of solutions, technology and ideas implementing STEAM. There was even a STEM-village! But where is the much needed talk about pedagogy here?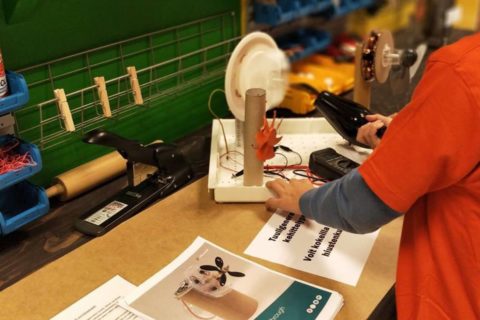 At our school in the City of Oulu we have put a lot of effort to STEAM. We started our work two years ago aiming to have a STEAM Learning environment serving all the students at the school, helping teachers co-operation between those subjects and supporting professional development in the changing world. With a lot of hours spent on planning and development work we now have all that in operation. We have a modern and stimulating STEAM-learning environment with necessary technology like coding, robotics, electric work, laser cutting and carving, vinyl printing and trained teachers to run it. And most of all – the pedagogy behind it! Our STEAM Learning Environment is open every school day and it serves the local community with the help of students when needed. It has opened a new world for many subject teachers and the enthusiasm is high! The work done and great spirit has had positive effects to whole school community and other subjects. It has even broken the dams of long waited need of co-operation between teachers. We are happy that the most eager users are students from JOPO-class (Flexible Learning). A class with students who have strong motivation problems, need of special support and activating working methods instead of sitting in a chair and tank up academic studies. They are proud of their new skills and wanted to become instructors for other students at the school. Due to this great success and good results, we have started a co-operation with others schools willing to do the same.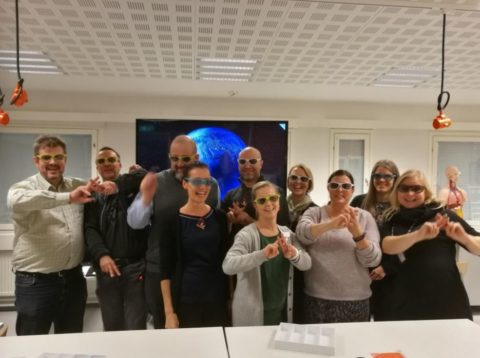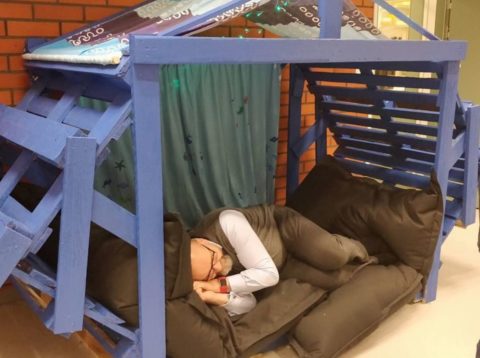 This is one way to do and enable cross curriculum work. It is not meant to replace teacher´s job or function without networks. And especially not to do it from your own subject point of view. We have to open the classroom doors and expand the concept of learning environment to let our students learn future skills together!

Jukka Miettunen
Principal
School Leadership Expert