27.07.2017, Learning Scoop
Greetings from Vietnam educational roadshow
Busy training days, hot and humid weather, super delicious food and happy people!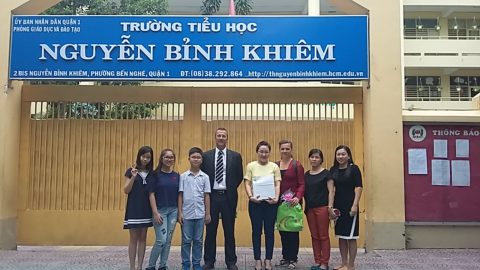 During their stay in Ho Chi Minh City and Hanoi, experts sent by Learning Scoop Elina Harju and Jukka Miettunen have held training session on various themes such as Activating teaching methods, Differentiation of content based teaching vs competency based. Participants have been interested to explore concrete examples how to evaluate the result of teaching and learning in Finland. Teacher students were trained how to build an inspiring learning environment.
Maybe one of the most interesting learning equipment this far has been a rolling pin meant for baking! That is a very practical way of explaining what transversal competences mean and how they are put in practice during school days and how to combine different school subjects. The pedagogy strikes back…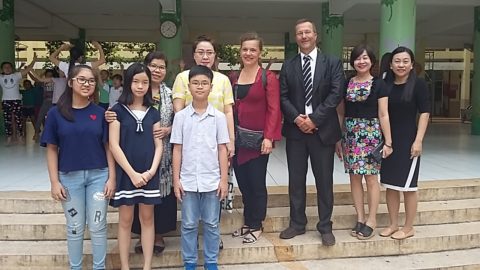 Sustainable, interactive and shared leadership at schools is something we were promoting during the first few days. Finnish schools are led and managed exceptionally well.
It is the principals and headmasters who lay the foundation for equality and trust in Finnish schools. It is they who make sure that teachers and students can perform at their best and achieve outstanding results. This is something that really fascinated local principals, headmasters, head of schools, superintendents, executive directors, and other school administrators. Principal Academy was warmly welcomed to ensure Vietnam will have true pedagogical leaders, who have the skills to build outstanding learning communities and lead and manage their organizations effectively.
People have been very helpful and full of energy to find out more about Finnish way of learning.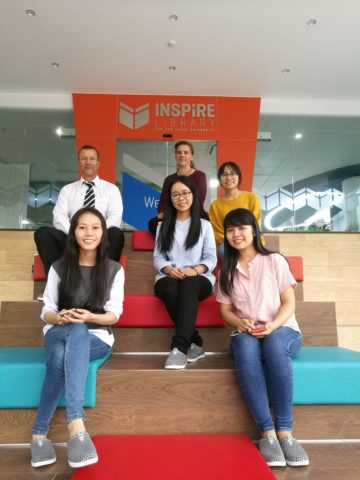 Many thanks to HCMC University of Pedagogy, Ton Duc Thang University, National Education College of HCMC along with Early Childhood Education and Care educators, National Institute of Education Management under the Ministry of Education and training.  Site visits to Nguyen Binh Khiem Primary School in HCMC and Hong Ha Primary School were wonderful and gave much needed insight for local way of teaching and operating in school environment.
Let the tour continue..
Elina and Jukka