08.11.2018, Johanna Järvinen-Taubert
Making impact on education – a Kiwi case
Few weeks ago we got excellent news: four talented teachers – Ali Levitt, Jules Dallas, Rosey D'Anvers and Moira Clews – from Belmont Primary School, New Zealand, hold a presentation on Finnish education in a national uLearn18 conference in Rotorua, New Zealand. The workshop was a huge success: 200 teachers came to hear the story of Finland. They were in good company: one of the conference's key note speakers was Professor Pasi Sahlberg 😊!
These four awesome teachers participated in our Basic Education Study Tour earlier this year. They were curious to find out, if there was something in Finnish education they could learn from.  These skillful teachers were open-minded, eager to learn and reflected everything they saw, heard and experienced during the week in Finland in a very profound way.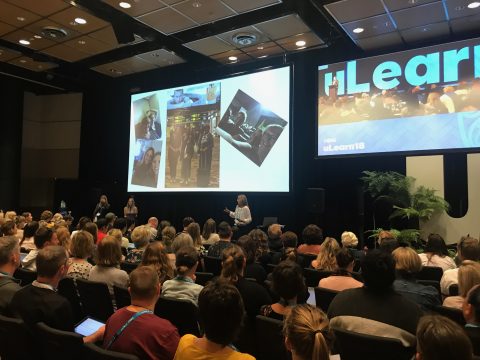 Here is a list of things they found interesting in Finland and worth sharing with their colleagues in New Zealand:
* The respect for Finnish Teachers
* The self-regulating children
* The individual approach with Home Languages/Religion
* No reviews/appraisals
* Teachers' Autonomy
* Shortest days, least amount of homework, greatest amount of happiness
* Supportive teachers – noncompetitive
* Less is More
* Sensible use of technology
* Limited displays
* Teachers actually VACATING and not spending hours in classrooms
* Trust and partnership
* Early intervention for SEN children (Special Education Needs)
* Affordable ongoing training at university.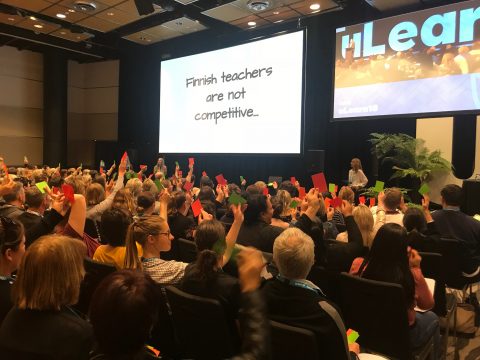 The feedback from their conference audience was overwhelming. People loved to hear about differences between Finland and NZ teachers and the presenters' ideas of the possibilities to develop education in New Zealand further.
These teachers have really made most of their trip to Finland: not only have they shared their experiences and ideas with the colleagues in their own school and now with other teachers in a big national conference, they have also applied the new ideas they got during their visit to their own work. In their own words: "We feel really uplifted and affirmed that this was a worthwhile trip for us. Thank you for giving us the experience, and allowing us to share with our colleagues!"
We firmly believe in learning from each other. That is exactly how Finland developed its own education system: by getting ideas from various different countries around the world and applying them to suit our society and children. It makes us really proud and humble to be part of this great network of passionate educators around the world. Being able to offer others new insights, ideas and practices and at the same time learning from them. Quality education truly is our shared, global goal.
Ali, Jules, Rosey and Moira – Ngā mihi nui ki a koe!
Johanna
PS. As a huge fan of New Zealand I couldn't be happier… 😊!