Päivi Valtonen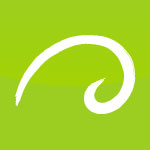 12.04.2023, Päivi Valtonen
Outdoor Exercises and Art in STEAM projects Webinar April 27th 2023
Free Webinar
Outdoor Exercises and Art in STEAM projects on 27th April at 17.00 (CET)
Using outdoors as a learning environment in STEAM projects has many benefits. It increases students' motivation and engagement to study phenomena in real-life environments. Exploring things outdoors strengthens students' relationship to nature and thus gives them more meaningful learning experiences.
Art is a key ingredient in STEAM education. Art promotes creativity, imagination and problem solving. Having art as an integral part of STEAM education fosters 21st century skills, such as collaboration, creativity and problem-solving.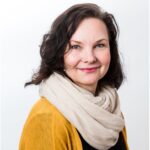 This unique webinar by Finnish teacher Kaisa Tuomarla gives an inspiring introduction and practical tips of real-life Finnish outdoor and art exercises as part of the STEAM projects. During this presentation, you will also get ideas about activating and co-operative teaching methods and how to use outdoor areas as a learning environment. Kaisa Tuomarla is a Master of Education and Bachelor of Early Childhood Education. She has worked as a class teacher in Finland for 20 years.
The webinar is a part of the EU-funded OTTER project (https://otter-project.eu/) that aims to spark students' interest in science and environmental sustainability with the help of education outside the classroom methodology.
The webinar will be held using the BigBlueButton in the OTTER Hub. Joining the webinar is free and easy to attend:
Join the OTTER Hub https://otter-project.eu/ -> Join the Hub
In the Hub you also have an opportunity to discuss and share your experiences and good practices with your peers.
You will receive a confirmation email with your username and password to the Hub
Log in to the OTTER Hub https://otter.moodlecloud.com/login/?lang=en and choose OTTER Hub International Site -> Click the BigBlueButton link
If you are already an OTTER Hub member, you can join the webinar here.