29.08.2016, Johanna Järvinen-Taubert
Quality Education for All!
Last week I had the privilege of training Education experts from the Kingdom of Bahrain in cooperation with our partner Creative Council for Education.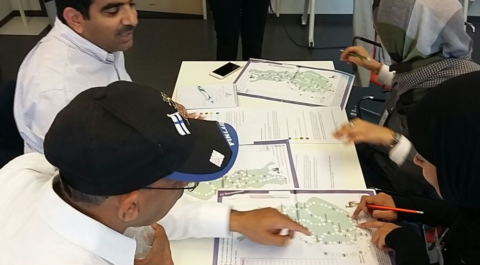 What surprises me – I know it should not! – is how easy it was for us to understand each other! The Bahraini experts told us about the activating methods they are using in their schools. They immediately understood in which situations could those methods we introduced them, be used. They made right-to-the-point remarks and comments on topics we presented. We even shared the same sense of humor and had a good laugh together!
Nowadays many people tend to emphasize the differences between people and cultures. Many even want to build walls or make distinctions some other way. My experiences working with people from different countries take me to the opposite direction. I find myself over and over again surprised, how similar people are. Despite the cultural differences, ethnic background, different religions etc., people are basically the same.
The Bahraini experts have the same objective that we do: quality education for children and young people. Learning Scoop's CEO Ellimaija visited United Nations headquarters in New York this summer. She came back with the clear vision: Quality Education for All is our ultimate goal! That's what we are striving for!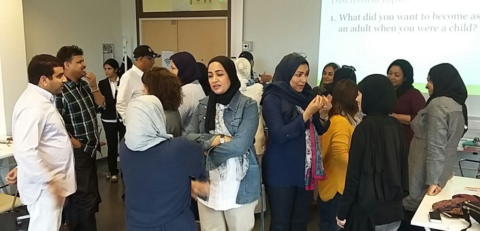 A week ago I had fruitful discussions about quality in education with experts from United States, Austria, Russia and Spain. Last week it was my pleasure to share ideas about the same topic with the Bahraini, Indian and American experts. This week we will continue the discussions with the representatives of Kingdom of Saudi-Arabia. We all have a shared goal: we want the best for our children and the children of the world.
I love my job.
Yours sincerely,