22.07.2016, Päivi Valtonen
The Finnish education system – equal opportunities for all
I spent the holiday with my family at my parents' on Haapasaari island. Haapasaari is a small island in the Eastern Gulf of Finland on the Russian border. It is located about 23 kilometers southeast from the mainland and it is the last passport checkpoint before Russia.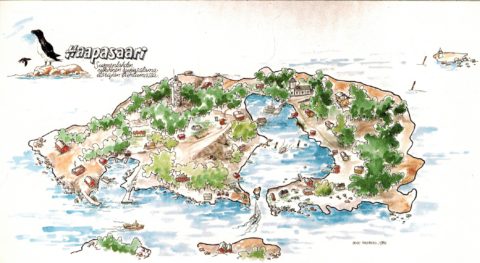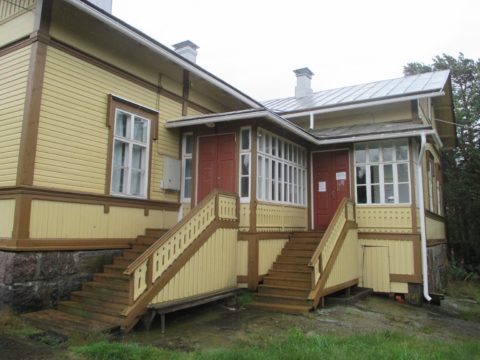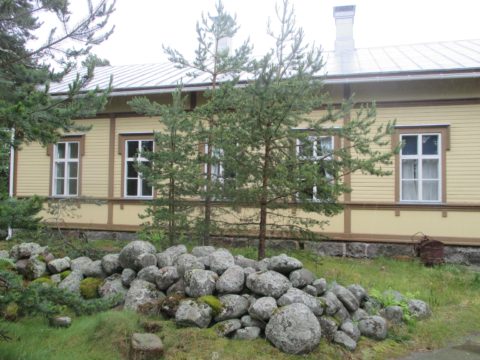 During our visit we went to see the old school. The school was open from 1890 to 1973 and had at best 50 pupils there. Today the school building is for the most part used as an exhibition space and as a school camp centre. There is also a Finnish Forest Management Authority nature information hut.
My mother's father, my father's mother, my parents and also my three siblings went to this school. The school had only one teacher who taught all students. The teacher had a challenging job because in the class were students of different ages and skill levels.
In 1940s, when my parents went to school, the teacher was unquestioned authority, even harsh. In the classroom teacher's word was law. It was normal to use corporal punishment although it had been prohibited in schools in Finland since 1914. Of course the teacher also had his favourites. My parents were not among them. My father got the worst grade in music because he didn't want to stand up and sing while the whole class was listening. My mother was not much better even though she sang…
When my siblings went to school at the beginning of the 1970s, the school was more democratic and learner centered, and the teacher was more humane. Unfortunately there were only six students left and the school was closed down in 1973. Our family moved to the mainland.
The Finnish education system, teachers, the whole culture of education have changed since the 1940s – fortunately. One of the best things that ever happened is the comprehensive school. The Finnish comprehensive school was implemented throughout Finland in the 1970s. The comprehensive school aimed to guarantee equal, and free, education for all, regardless of the family's residence and socio-economic status.
We have achieved a lot. Equality, same educational opportunities for everyone, skilled teachers with compassion, quality of teaching, support for students with special needs, encouragement rather than punishment, friendly relations between students and teachers, and so on. The development continues. What else can we achieve if we want to?