01.04.2019, Learning Scoop
Nine years of teaching and learning in the heart of Europe
Cherry trees and tulips blossom in all colors now in Brussels. I miss this international and bohemian city. I also miss the location, it was so easy and fast to travel to other European cities at weekends. I worked nine years as a class teacher in the European School in Brussels, seconded by the Finnish National Agency of Education. I finished my post last Autumn and came back to home country.
Returning Finland was not easy after such a long working contract and living abroad. I had to say goodbye to many good friends and I left the school work which I dearly loved. I came to know Brussels not only as a political EU capital but also as a multicultural and multilingual melting pot. The atmosphere of the city is relaxed and feels more like a village than a big European metropolis. Unfortunately I had to experience those terrible terror attacks 2016 in Brussels. These attacks created shadows and fears for the safety feeling in everyday life and also at work. Despite these dark moments I remember my years in Brussels with joy and happiness. I´m grateful for this opportunity to work abroad as a teacher, in my own profession.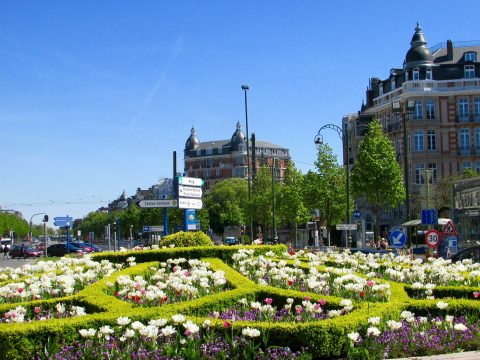 Finland became the member of the European Union in 1995. There was a need for the Finnish teachers to educate the children of the EU officials (the Parliament, the Commission and the Permanent representation of Finland to the EU). Idea is that the students of the European School are taught in their own mother tongue. The school is organized and funded by the member states and the European Commission. There are 13 European schools, most of them located in Brussels and Luxembourg. My school in Woluwe Saint Lambert was the biggest and one of the four other European schools in Brussels. All the Finnish 300 children were studying there. It was a huge complex with over 3000 students from nursery to upper secondary level and around 350 teachers.
The school was divided into nine language sections. Next to our own class might be classes from Portugal, Germany, Lithuania or Netherland. The curriculum was special, a combination of the European School and the National Finnish curriculum. The teachers needed creative working methods and diplomatic co-operation. They worked hard not only in the classrooms. There were lots of paper work and planning and regular meetings between the Finnish and the international level colleagues.
The Finnish students had excellent language skills. As a teacher I must say that I might envy them a little. These pupils saved me several times with their language skills on school trips. They studied French, English or German language every day. Many of them had multicultural and multilingual background and most of them were born in Brussels. The Finnish teachers had an important role to maintain and to strengthen their Finnish language. The parents of the students had long working days in institutions so Finnish teachers and home class created an important community and circle of friends. In a demanding learning environment, the class was the place to talk, laugh and relax together. The atmosphere between the students and the teachers was supportive. I heard often from the Finnish parents that our section inside this massive international school was like a traditional village school, safe and cozy. Only conflicts happened in the playground or in the football field. Living together and making decisions together with so many languages are not easy tasks for adults in the EU offices either..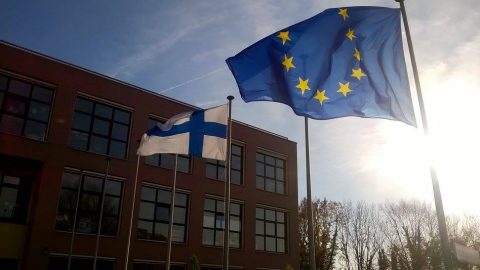 I have rarely seen so many Finnish fans than in our school. Vacations in summer cottage, visiting grandmother and grandfather, Finnish food, blue and white knit caps and scarfs and our traditional celebrations at school were unforgettable highlights for everyone. I would say that the students of this school were real Europeans, friendship and communication will continue and will remain after their studies. I got lifetime friends too. I have been in contact with many of my dear colleagues. It is now a valuable network of professional educators in Europe.
I was lucky to see so many kind of teaching and learning cultures every day. The Finnish teachers are highly educated, but it was great to get to know another kind of pedagogy or way of thinking. We shared ideas and appreciated each other. In many neighbor countries teacher has more authority, communication between teacher and student is more formal, but still warm and caring. The Finnish teachers were praised for the results of learning, creative atmosphere, special needs education and excellent learning materials. Maybe some great Finnish food, too which we served on every Independence Day in the teacher room. This nine years journey and work trip to Brussels was rewarding and unforgettable. I´m following with interest all the important events and developments in Europe. I hope that positive atmosphere and appreciation of peace, co-operation and education will continue.