28.10.2022, Learning Scoop
Finnish education meets early language teaching in groundbreaking online course
Playvation and Learning scoop have joined forces to create a brand-new course on early language teaching. The course "Teaching languages to young children" will help early educators to teach foreign language to the children in their care. 
Two major players in Finnish education come together as Learning Scoop and Playvation partner up to create an online course for early educators, primary school teachers, language teachers, and anyone interested in early language teaching.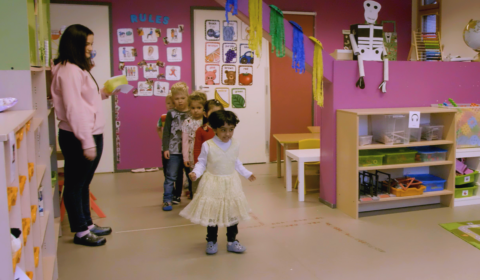 The five-module self-study course introduces participants to children's language development, the benefits of foreign language learning, and the language learning process, before offering tips, suggestions, and practical examples on how to teach a new language to young children. The course's video lessons can be easily accessed anywhere, anytime, so that it fits into the busy schedules of educators. After completing the course, participants are awarded a certificate for their participation. 
Drawing from the world-famous Finnish teaching practices, each module is designed to activate participants to think, structure and apply the new information in their own teaching contexts, making sure that the learning content is not just consumed but absorbed as well.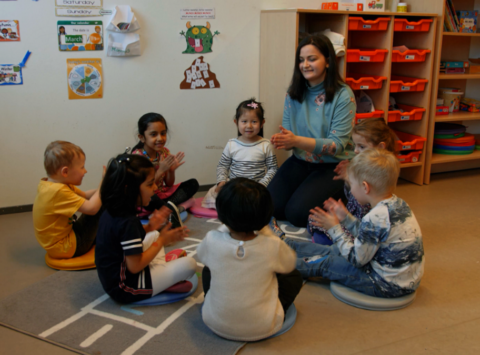 "This wonderful collaboration makes it possible to improve the professional skills of educators. When investing in educators' capacity-building, the whole school community will also step up to the next level. We are eager to see what kind of an impact this service will have on learning results and adopting a new language at an early age," says Ellimaija Ahonen, CEO of Learning Scoop. 
 "The aim of the collaboration was to create a unique and easily accessible course that helps educators to become confident in foreign language teaching. After all, educators deserve the best support as they are the ones laying the foundations for the future generations and helping children grow into happy global citizens," summarizes Anu Guttorm, the CEO of Playvation. 
Contact details 
For Playvation – Anu Guttorm, CEO (anu.guttorm@playvation.com, +358 40 7463 810) 
For Learning Scoop – Ellimaija Ahonen, CEO (ellimaija.ahonen@learningscoop.fi, +358407037337) 
About Playvation 
Playvation Ltd is a Finnish EdTech company designing high-quality language learning solutions for early education institutions. Their flagship product is Moomin Language School, a playful, research-based, digital language learning service. It has already captured the hearts and minds of tens of thousands of children, parents and teachers around the globe. 
About Learning Scoop 
 Learning Scoop is a Finnish company working in the fields of teacher education and pedagogical development. They are specialized in educational study tours and online trainings for teachers, principals and education professionals both in Finland and abroad. Learning Scoop is engaged in the business of producing and selling teaching materials and producing content for online courses. The staff comprises of skilled experts who have over 20 years of experience gained through the Finnish educational community. They have constantly received excellent feedback from the customers. 
You can access the online course "Teaching Languages to Young Children" here.