Yearly, there are more and more groups of international visitors that are interested in discovering more about education in Finland and the factors influencing its success.
Learning Scoop provides an inclusive study tour, where participants have the opportunity to become familiar with the Finnish education system, how education in Finland is arranged and the factors influencing its success. Learning Scoop´s Study Tours were awarded as the Best Professional Programmes for Teachers.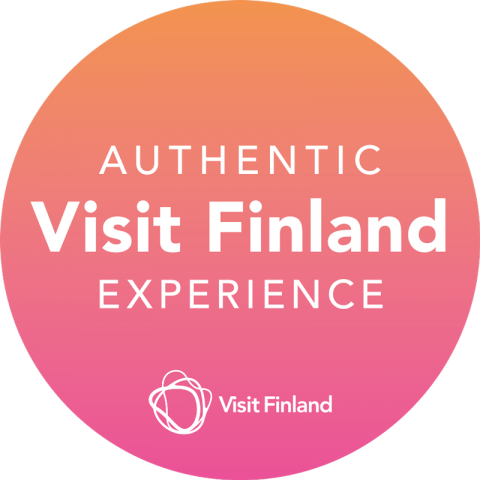 The program includes several visits to Finnish schools and educational institutions. The program gives visitors an overview of the Finnish education system, Finnish society and culture, and offers an up-close and personal view of daily life in the Finnish classroom.
Study Tours can be organized anywhere in Finland! Do you want to see Lapland and Santa Claus? Or stay close to the nature and lakes in Tampere?
Target groups: Anyone who is interested in the education in Finland (decision makers, administrative representatives, headmasters / principals, teachers, investors, newspapers etc.)
Objectives: To present the Finnish education system, its characteristics and founding principles, as well as to explain the factors behind Finland's exceptional PISA results.
Review: study tour reviewed in Times of Malta
Where: Tampere, Finland. Download Digital Travel Guide to get local tips!

Learning Scoop offers different types of study tours. Click the coloured boxes to learn more about the study tours: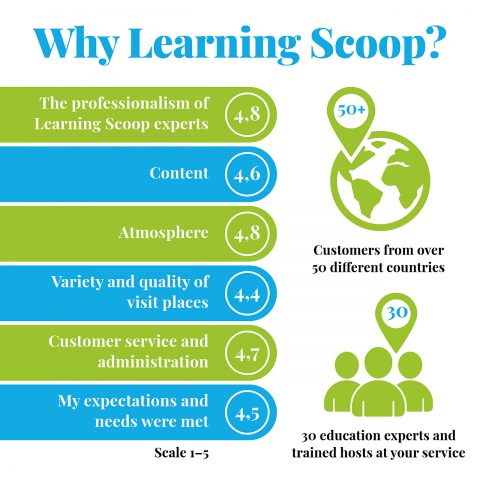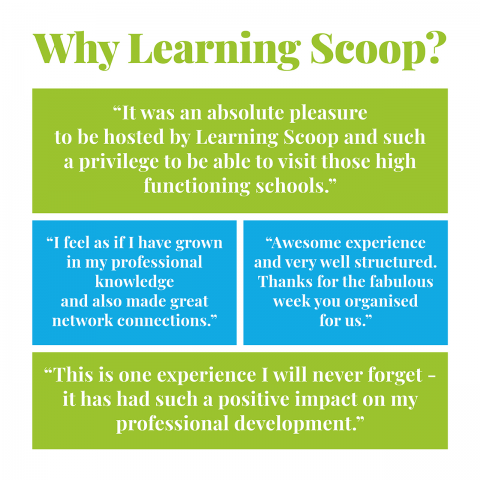 Next pre-scheduled tours open for everyone:
Costs: The price for a pre-scheduled 5 day Study Tour in Tampere, Finland for individual participant is 1450e+ possible VAT 24% / person (except Arctic Pedagogy Study Tour and Principal Study Tour)
Group prices:
Prices from 995€ + possible VAT 24% / person, please ask for a quote.
The program includes lectures and workshops, study material, visits and transportation to visit places, expert host, Finnish Nature Experience or Dinner at Näsinneula Observation Tower (weather reservation), certificate of participation, Premium version of LessonApp for free for a year, Book Finnish Education in Practice: What, Why and How, lunches, coffee and farewell lunch.
What will you see when visiting a Finnish school with Learning Scoop?
Accommodation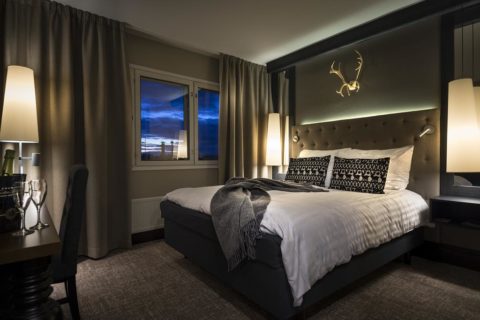 We are happy to collaborate with Lapland Hotels which offers you a chance to experience Lapland in the heart of a city. The centrally located hotels are close to our training premises. The design of the rooms was influenced by nature and the stories of Lapland. The restaurant serves unique tastes of Nordic nature and Lapland in visually pleasing dishes.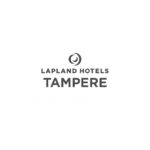 They offer fixed prices for our customers accordingly:
Lapland Hotels Tampere, Address Yliopistonkatu 44, Tampere:
Room in Comfort Class for 1 person 105€/night (112€/night in 2024)
Room in Comfort Class for 2 persons 125€/night (132€/night in 2024)
Lapland Hotels Arena, Address Ratapihankatu 54, Tampere:
Room in Comfort Class for 1 person 118€/ night (122€/night in 2024)
Room in Comfort Class for 2 persons 138€/ night (142€/night in 2024)
Prices include buffet breakfast with local delicacies, taxes, sauna and wireless internet connection.
Check the availability and book your room at Lapland Hotels in Tampere by email sales.tampere@laplandhotels.com with code "LEARNINGSCOOP"
Book your Study Tour place and register here.
Contact:
info@learningscoop.fi
Are you interested in shorter stay? Please check Study Visits!