Program principles and content
The TAF program showcases the principles affecting the educational system and basic education in Finland, as well as the practices and actions that stem from them. The program is made up of 14 modules, each of which will cover one theme in theory and in practice.
At TAF, we encourage participants to reflect on their own teaching concepts and methods, and to then adapt Finnish ideas to their own cultures and contexts.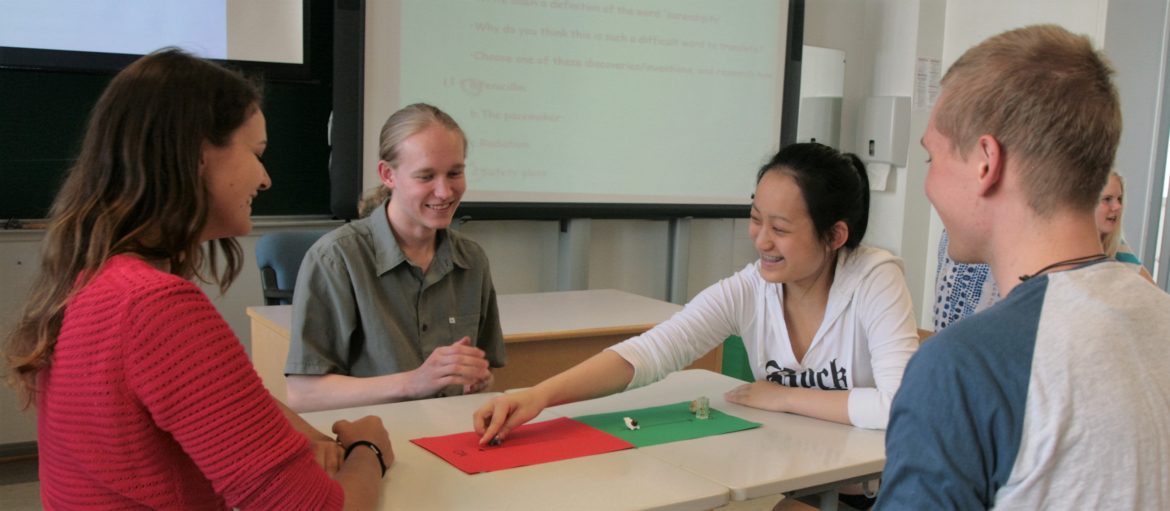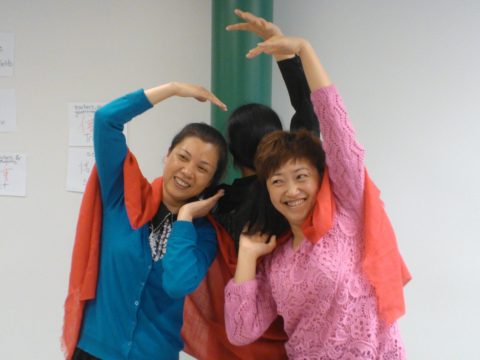 Completing the program will earn participants 30 ECTS credits.  The ECTS – European Credit Transfer and Accumulation System – enables the recognition and transfer of credits from one educational system to another.  One ECTS credit is worth 27 hours of student work, which can comprise in-class, virtual, group or independent learning to name a few.
The Program Content:
Click here to expand all modules, click on their names to expand one module
Finnish society, culture and the educational system (1 ECTS credit)

Finnish society and culture
History of Finnish education
Finnish education system
Principles behind Finnish basic education
Group building, getting to know each other, setting ground rules for study group
Creating individual learning plans
Getting to know Tampere and the surrounding area
Methods used: individual/pair presentations, group-building techniques, learning diary, narratives in education
Learning materials: Finnish Lessons by Pasi Sahlberg, 100 Social Innovations from Finland by Ilkka Taipale

Learning concepts in the Finnish educational system (2 ECTS credits)

The history of the concept of learning: from teaching to learning
What is learning: meta-skills in learning , learning to learn
Basic rules in learning
How to promote learning
Teaching, guidance and coaching
The role of the teacher in Finland
Portrait of the Finnish teacher
Methods used: activating and co-operative learning methods, digital story telling
Study week in a Finnish School

Curriculum in Finnish basic education (3 ECTS credits)

Legislation concerning education in Finland
The history of curriculum in Finnish basic education
The core curriculum
Analyzing the curriculum
Regional, municipal and school's own curriculum
Curriculum reform in Finnish basic education in 2016: what, why and how
Curriculum work at schools
Curriculum in practice: freedom and responsibility in Finnish schools
Learning materials based on curriculum
Methods used: individual/pair presentations, investigative learning, comparative study, group exam

Teaching methods and the promotion of learning (2 ECTS credits)

Promoting learning in practice, diversity of methods
Co-operative learning
Activating learning methods
Self-directed learning
Investigative learning, phenomenon based learning
Digital apps promoting learning
Sharing good practices
Methods used: co-operative learning, activating learning methods, rehearsal teaching sessions
Study week in a Finnish school

Information and communication technology in basic education (1 ECTS credit)

Digital change in Finnish education
From information seeking to information creating
Multiliteracy
Media education
ICT devices, applications and programs in basic education
Digital teaching and learning applications
Digital learning materials
ePortfolio
An overview on the electronic matriculation examination
Methods used: lectures, workshops, own experiments and material trials, learning assignments, creating own ePortfolio, participating in the national ITK -seminar
The module is organized by the School of Information Sciences / University of Tampere

Assessment and evaluation in Finnish education (3 ECTS credits)

Curriculum-based evaluation
Continuous assessment
Methods for evaluation
Tests and grading
Self-assessment
Feedback vs. feed forward
Evaluation discussions with pupils and parents
Methods used: Ascent assessment for participants, lectures, comparative individual and group work, individual presentations
Study week in a Finnish School

How to teach subject matter (3 ECTS credits)

Subject-related pedagogy, subject-related teaching methods
Individualising according to every students interests: mathematics, mother tongue, English (foreign language), science, practical subjects
Methods used: own experimentations, rehearsal lessons
Curriculum reform : from what to how, broad-based competences in the core curriculum:

Thinking and learning
Cultural competence, interaction and expression
Looking after oneself, managing daily activities, safety
Multiliteracy
ICT competence
Competence required for working life and entrepreneurship
Participation, empowerment and responsibility. (Curriculum 2016)

Practicing in a Finnish School

Special education, integration, support systems and guidance in Finnish education (3 ECTS credits)

Special education in Finnish education system
Legislation conducting special education in Finland
Guiding principles of provision of support
Three levels of support:

General support for everyone
Intensified support (support needed)
Special support (for pupils with special needs)

Integration and inclusion in Finnish schools
Counseling and guidance
Methods used: lectures and group work
Visits to special schools, integrated classes, flexible basic education classes etc.

Leading learning (1 ECTS credit)

School administration in Finland
School's economy and financing
School's vision, values, operational culture
Pedagogical leadership
The elements of principal´s competence

administration, finance
networking
organisational development
human resource leadership
self development
to enable and facilitate the working community´s ability to work

Knowledge management
Principal's power and responsibility
School timetables
Methods used: lectures, group work, principal interviews in Finnish schools

Learning environments and collaboration in Finnish schools (1 ECTS credit)

What is a learning environment?:

technological
spaces and buildings
"real world"
media
interaction communication and the social environment
summary: pedagogical environment

A learning environment is a place, community or method that promots learning and know-how
Library and museum co-operation
Field trips: library, museum, Taite, PiiPooArt Centre, HeurekaScience Center etc.
Participating in a study camp

The school as a learning community (1 ECTS credit)

The community of leadership

Structure
Competences
Co-operation
Knowledge and skills of modern pedagogy
Evaluation
Interaction between co-creators of learning community (principal, teachers, pupils, parents, co-operators, community)

Teachers' team work
Co-operative models of teaching: joint teaching, simultaneous teaching
Student bodies
School-parent co-operation, parent associations
Anti-bullying program
Facilities in Finnish schools: school lunches, extra-curricular activities etc.
Methods used: lectures, group work

The Future of education (2 ECTS credits)

The future of education in technology-rich environments?

What are the emerging trends?
How are the paradigms of learning changing, or are they?
What do future learning environments look like?
What is the role of teacher?
What are our students like? How do they learn?
How do the changes in students' living worlds and learning environments affect their cognitive processes and learning?

Methods used: on-line course, group meetings

Summary of own portfolio work (2 ECTS credits)

Documenting and reflecting on your work for the duration of the program
Putting together your e-portfolio

Own project work (5 ECTS credits)

A central part of the TAF's program is the creation of a development project plan by each participant. Participants must concretely describe how they plan to apply what they have learned at TAF in their own country.
The development project plan will be presented to the other participants towards the end of the program. Participants will then receive teacher as well as peer feedback on their plan.
The plan must concretely outline the vision, stages, strategic actions as well as the resources needed to carry out the project. The project plan will be evaluated as follows: pass/ to be completed/ fail.
After the project plan has been accepted and other course work has been completed, a celebratory ceremony will be organized, where participants will receive their Teacher Academy Finland program certificate.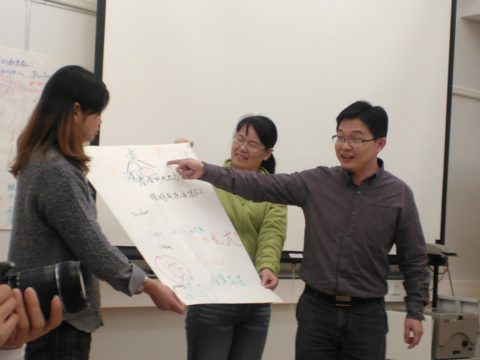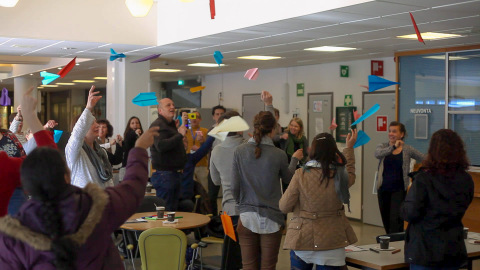 Working methods during the program
Each module includes on-campus learning at the Teacher Academy Finland and shadowing and practice (internship) in Finnish comprehensive schools. Read more about internship periods here.
The program is designed based on research and on a deep understanding of the Finnish educational mindset. It takes a practical approach and develops each teacher's skills and capacities. The focus is to mirror educational mindsets and practices, as well as to develop the participant's own thoughts on education and learning.
The program is stimulating and based on practical application. During TAF, the participants will be introduced to a variety of teaching and learning methods used in Finnish Basic Education. Participants will have the opportunity to practice these methods, and to learn to use them in their own work.