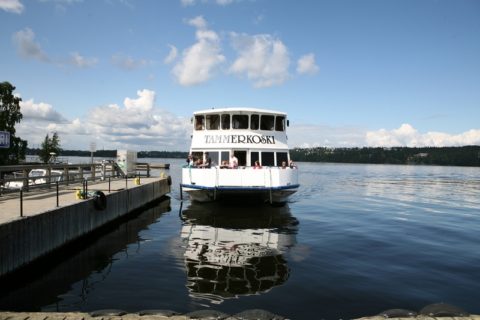 Boat Tour and Island Trip
Tampere is situated between two big lakes, Näsijärvi and Pyhäjärvi, which makes it just the location perfect. Enjoy some breathtaking views during a boat trip to summer oasis. Getting familiar with Viikinsaari Island is best done by strolling the nature trail or stomping the new Love Path. By the pathways there are many delightful swimming bays to spend an easygoing summer day. Partly protected nature reserve offers a lot to do: recreational activities, tranquil coves for swimming, places for barbequing, playgrounds and nature trails.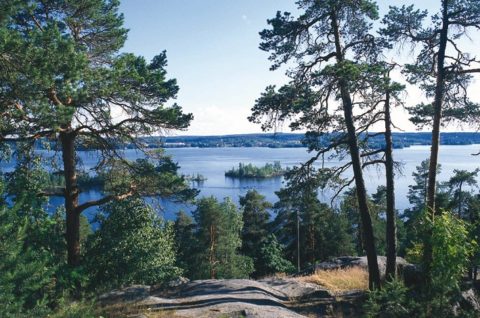 Finnish Wilderness Tour
Forget the urban nature for an evening and get energized in Finnish forest on a guided tour! Paths and trails lead you pass nice river banks and meadows. There are endless kilometres of marked trails, for walking, also with snowshoes! Climb up a hill and reward yourself with self-baked pancakes. Finnish sausages won't taste better anywhere else than toasted over an open fire in the lakeside forests.
Sauna Experience by the Lake
Your hosts heat up the traditional Finnish sauna and you can experience something really exotic in picturesque scene spiced with Finnish traditions.
Sauna by the lake is a not only a Finnish dream, but also an essential part of the way of living in Finland. If you want to understand Finland and its people, getting familiar with sauna is a good starting point. For centuries, sauna has been a place for physical and spiritual cleansing, for getting bare in all senses of the word, and entering the core of humanity.
Sauna has many health effects; it relaxes the body's muscles, improves circulation, relieves stress and improves well-being. After the heat of the sauna you can refresh in the cooling water of the lake, wintertime even try ice-swimming.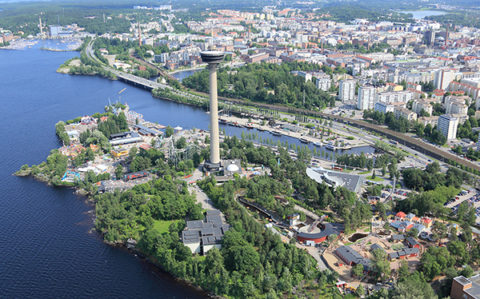 Sightseeing and City Tour of Tampere
Tampere is a great city to enjoy a walking tour, bike tour or nature activities. The city itself is a great master piece of Mother Nature. You will see a range of historical parts of the city and the places where the city had its origin. Besides this, you will also see how people live, work, shop and get to know some traditional Tampere delicacies. Or would you like to admire the scenery from the second tallest observation tower in the Nordic countries?
Visit the old factory area, local street art, wooden houses, parks and more and learn about the past and present of the city. Tampere has many modern and artistic developments sandwiched between all of the old industrial charm. At the industrial age Tampere was really the power house of the region.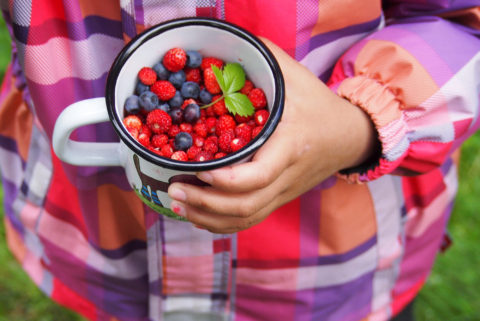 Superfood from Finnish Forests
You can find many nutrient- and vitamin- rich natural food sources, often referred to as "superfoods." Anyone can pick these wild-growing berries and mushrooms for themselves, locals and guests alike, and nothing tastes better than fresh mushroom sauces or hot blueberry pie.
You are allowed to pick almost anything your heart and mouth desires. White summer nights ripen vegetables, fruits and berries making them uniquely tasty. Combine activities such as hiking into delicious voyages of discovery.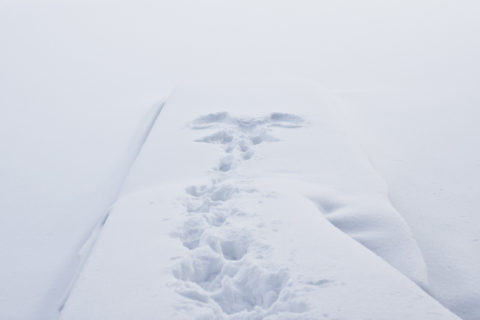 Winter Funland
In time of ice and snow, Tampere is your winter wonderland. You don't have to leave the city centre to enjoy winter sports; the smoothest ice skating rinks and sled hills are just a walking distance away! You can also try your hand e.g. at skiing and snowshoeing on a frozen lake. Have you tried ice hole fishing?
The ultimate must-do thing in Tampere is ice swimming! The city situated between two large lakes offers excellent possibilities to take a dip in the frozen lake. After bathing in the heat of the sauna, you can plunge into the refreshing water through a hole in the ice, and let the lake cool you down.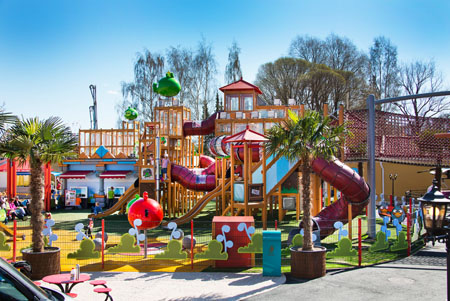 Adventure Park and Angry Birds Activity Park
Spend a fun day at Adventure Park Särkänniemi. There are over 30 rides offering wild whirls, gentle swaying or other fun experiences spiced with sprays of water. Tornado rollercoaster makes your head spin and messes your hair. Or do you fancy being rocked by a giant snowboard in the Half Pipe rollercoaster? The surges of Log River or Rapids Ride offer refreshment on a hot summer day.
More than amusement park!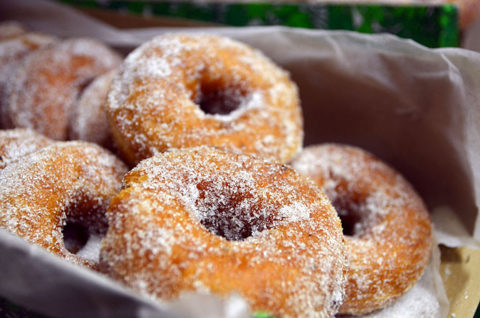 Finnish traditional delicacies
Traditional Local Dishes – give it a go!
What is a black sausage? Do you like the taste of egg cheese? Want to bake Karelian pasties yourself ? The art of making Karelian pasties is one of the old culinary skills that is still very much alive in Finland. The roots of traditional Finnish cuisine lie in Karelia in the east and on the shores of the Gulf of Bothnia in the west. Home-made delicacies await.
Did you know that organic farming is widespread in Finland and the market is developing steadily. A rediscovered passion for local food has caught on rapidly. Finns are the third-biggest per capita consumers of Fairtrade products in the world. Carbon and water footprint labelling is being introduced in food packaging.