10.09.2018, Ellimaija Ahonen
Green Trail Nature Experience – Let the Finnish nature surprise you!
Our home town Tampere is situated between two big lakes, Näsijärvi and Pyhäjärvi, which makes the location just perfect. The city itself is a great master piece of Mother Nature. Recreational activities, tranquil coves for swimming, places for barbequing, playgrounds and nature trails are just stone´s throw away from city center.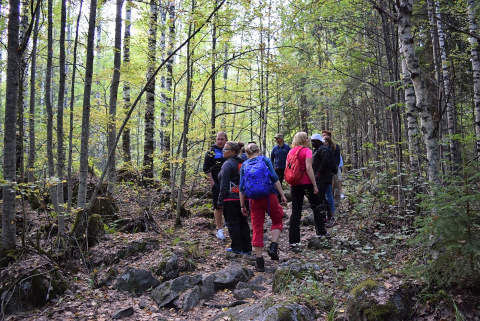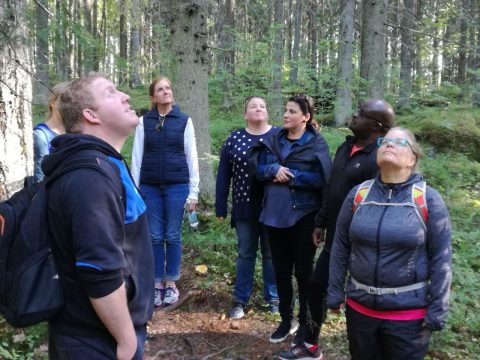 While in Tampere why not to forget the urban nature for an evening? We recommend to get energized in Finnish forest on a guided tour! Paths and trails lead you pass nice river banks and meadows. There are endless kilometers of marked trails, for walking, also with snowshoes. Climb up a hill and reward yourself with self-baked pancakes. 
During summer and autumn time, you can find many nutrient- and vitamin- rich natural food sources, often referred to as "superfoods." Anyone can pick these wild-growing berries and mushrooms for themselves, locals and guests alike, and nothing tastes better than fresh mushroom sauces or hot blueberry pie. White summer nights ripen vegetables, fruits and berries making them uniquely tasty. You are allowed to pick almost anything your heart and mouth desires.  People of all nationalities have the right to enjoy the Finnish countryside freely under the traditional Finnish legal concept known as everyman's right. But together with these wide-ranging rights comes the responsibility to respect nature, other people, and property.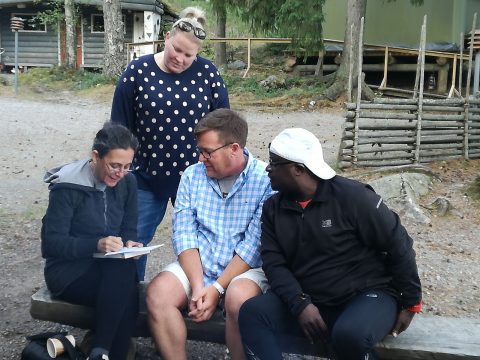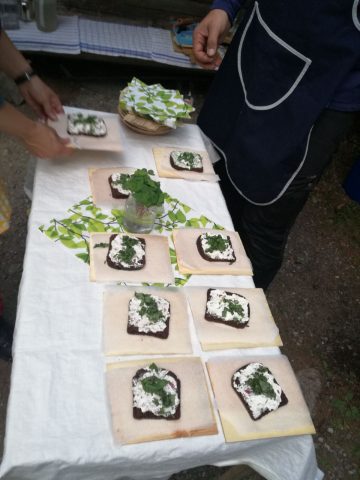 Our Basic Education (K-9) Study Tour visitors enjoyed some time in a Finnish forest.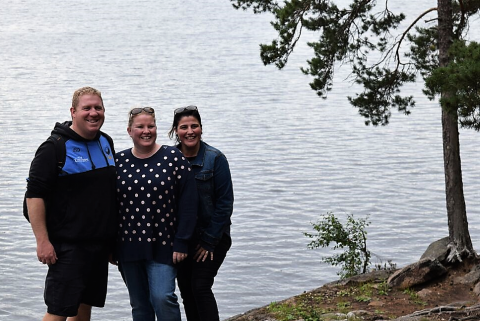 When attending an evening like this what to expect?
• A safe, guided evening spent with your old and new colleagues outdoors
• You will learn about the Finnish flora and fauna – have you ever tried Nature Bingo?
• A delicious dinner cooked on open fire
• Glimpse of Finnish culture and way of living close to the nature
• Relaxed mind
Together with our partner Adventure Apes we are happy to offer a one-of-a-kind chance experience to explore Finnish nature and try open fire cooking. Read more about the Finnish Nature Experience here.
Warmly welcome!