21.09.2022, Learning Scoop
Teacher training program for teachers from Lagos, Nigeria
Last Spring a group of educators from Lagos state, Nigeria attended an in-service teacher training program by Learning Scoop in Tampere, Finland. The main objective of this 2-week program was to get to know Finnish upper secondary and high school education and pedagogical practices as well as how competence-based multidisciplinary training in conducted. The program included several school visits to high schools and vocational schools to observe teaching and typical school days, interactive training days including Q&A sessions with teachers, Finnish education experts and students. Participants had also an opportunity to showcase what they had learned and how to promote education back in Nigeria as they did some great presentations to the Senior Officials visiting the class one day. Great reflections and a learning curve!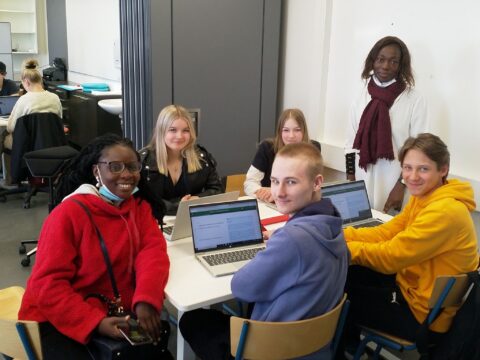 The training days covered many topics: Formal organization and structure of Finnish high school, Finnish secondary education options (academic and vocational education and double degree), Learning concept and pedagogical approach of Finnish high school, Curriculum development, Finnish high school pedagogy, Special programs in high schools: e.g. international programs, Schools on the move etc. During the training days participants also learned about vocational education and competence-based curriculum, on-the-job learning, assessment and evaluation, and how we track student performance in Finland.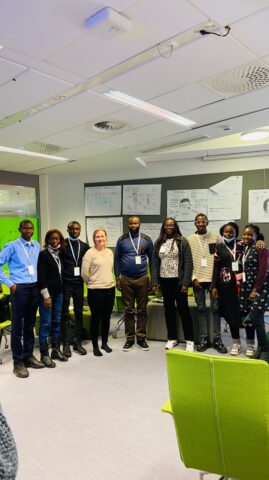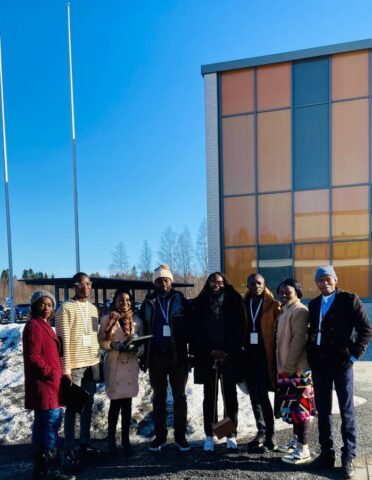 We had a joy to have Ms. Sanna Leinonen as the Head Trainer. She has a long career as a high school vice principal, English and SPED teacher, teacher trainer, lecturer, educational expert and professional workplace coach (25+ years). She is enthusiastic about professional development, organizational learning and co-creation in an educational setting and this was a great opportunity to share the knowledge she has gained throughout the years.
Also, other experts were involved. Our Pedagogical Director Johanna Järvinen-Taubert explained about the key principles of Finnish education and how coherent learning path is created from early childhood education to higher education. On top of that, participants learned first-hand information about LessonApp, a Finnish mobile tool for lesson planning. Everyone can now design their lessons with a Finnish twist!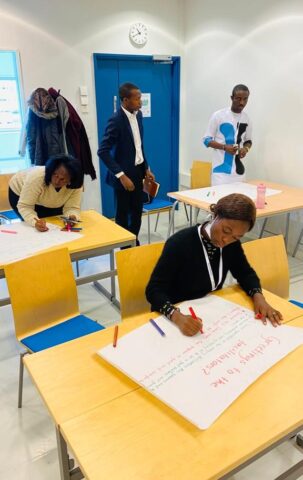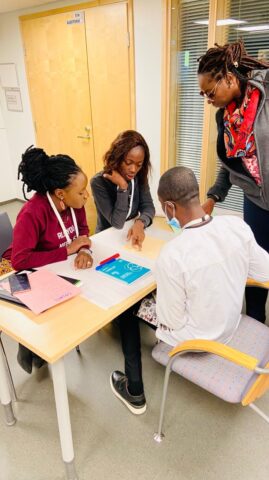 Ms. Satu Herrala is our valued expert of support systems and special education. She gave a lecture about the flexible basic education (JOPO) model and how work place learning, individual approach and small group pedagogy are implemented in practice. She also shared some pedagogical tools and tips how to increase school motivation and prevent school drop-outs. Are you curious to read more about the JOPO model? Preventing school refusal and supporting struggling students are very important topics as we can´t afford leaving anyone behind.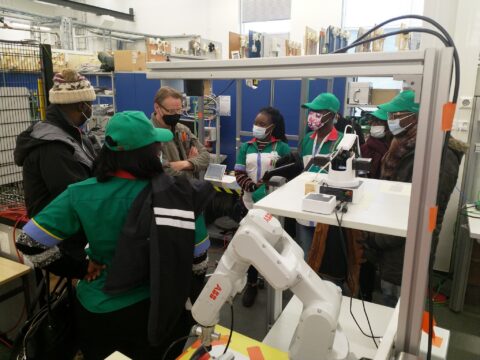 A special thank you goes to the local schools and institutions: Tampere Vocational College Tredu, Ylöjärvi Upper Secondary School Valo, Pikkolan koulu, Tampere Adult Education Center TAKK, Kangasalan lukio High school, Tampere High School of Technology. Thank you for opening the doors and welcoming our guests so warmly!
We would like to thank each and every participant for being here with us! Hats off Mr. Sami Puttonen from Education Tampere and Mr. Abayomi Magbagbeola for your smooth collaboration and valuable journey together. Looking forward to the next steps!
P.s. Since this teacher training program we have been listening to African Queen. Do you like it?
Check out the energizer we learned from the group! Here is how to Love Clap!