14.09.2017, Ellimaija Ahonen
It´s feedback time!
It is wonderful to get some feedback, reflections and comments from our customers. That is the only way we can improve our service and meet the needs of the world.
"The General Education Study Tour was a profound, professional learning adventure. Thank you!"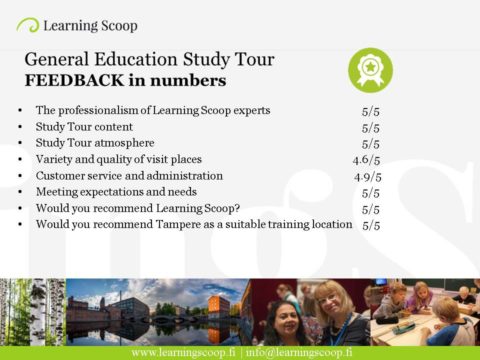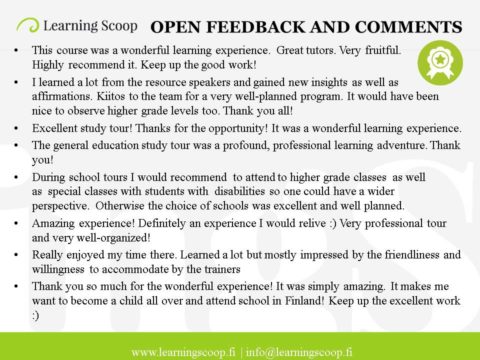 Thank you so much for all your warm words and suggestions, we will take them into account when planning next open tours.
For private study tours customers can have their say before hand and tours will be tailored accordingly.
Pre-scheduled study tours open for everyone are listed here, find out more.