19.05.2021, Päivi Valtonen
Webinar: Pedagogy and Finnish Education in Practice June 16th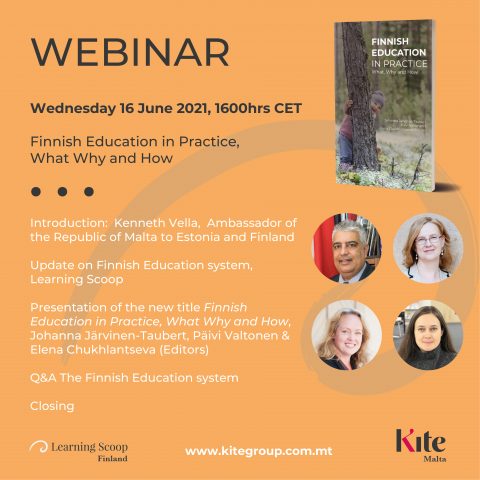 WEBINAR: PEDAGODY AND FINNISH EDUCATION IN PRACTICE
What makes Finnish education unique? There are two basic principles which are constantly emphasized by Finnish educational policy makers and educators – collaboration instead of competition and life skills. Join the webinar on June 16th to learn more!
1 hour webinar will be held on 16 June 2021, 1600hrs CET. Participation is free but you are cordially invited to register by clicking on this link.
We hope to meet you all online!
Team Learning Scoop, Kite Group and HE Kenneth Vella, Ambassador of Malta to Estonia and Finland