24.01.2020, Learning Scoop
Can we Finnish our school?
I think many people understand that Finland is the gold standard in education. But what specifically are the Finns doing?
Can we Finnish our school?
Last Autumn I participated in a one-week study tour of schools in Finland because I wanted to see things for myself. It was so interesting and informative that I thought you might like to hear about it.
A group of 16 teachers from Australia and New Zealand attended lectures and visited a different school each day for the week.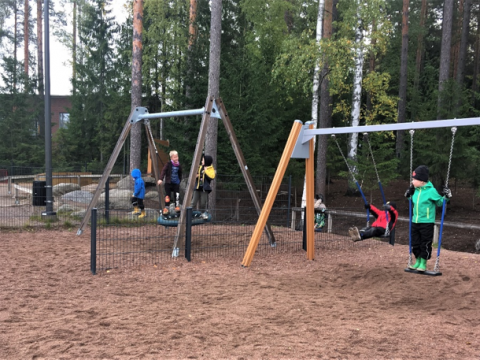 When we arrived at our first school, children were outside playing, despite the weather being cold. I had read that students in Finland have 45-minute classes followed by 15-minute breaks. It's true!
My first experience in a Finnish classroom was observing pre-school children participating in Maths activities in small groups. The teacher explained that the children were relaxing because they had spent the morning in the forest doing Maths. Of course I asked what exactly were they doing in the forest. 'They were standing in front of the tree, and behind the tree, and beside the tree', she explained. The children were learning Maths through play in the forest.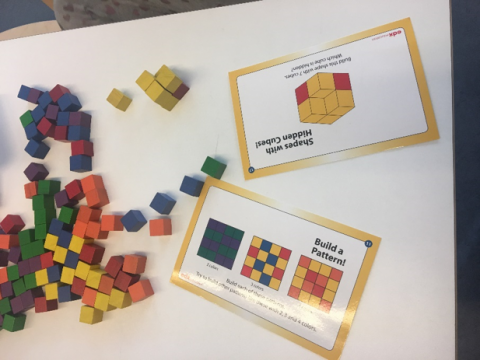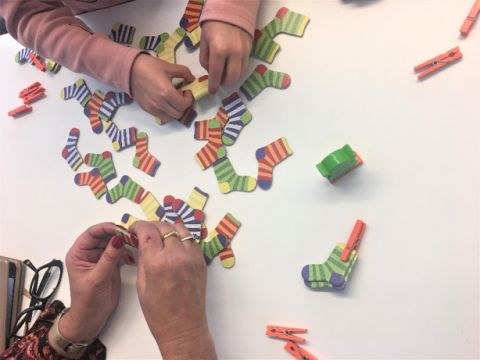 These two children were completely absorbed in their activity, and it was fascinating watching them. One was pointing out that the two orange sticks were not in a straight line as indicated in the drawing. The other one addressed this perfectly.
The children worked independently using cards and what I found interesting was how these cards addressed different levels of ability. The children could copy the patterns, make different patterns with two or three colours, or make a pattern using four colours.
In many of the classes observed over the week it was noticeable how teachers sat alongside the students who needed support. Here we can see the hands of a teacher helping to pair socks and peg them together.
Similarly, on another day in a Year 9 Maths Trigonometry class where students were working with textbooks and exercise books, most of the students worked independently and the teacher was sitting next to one who needed support. I was so engrossed in this lesson that I have no photos of it!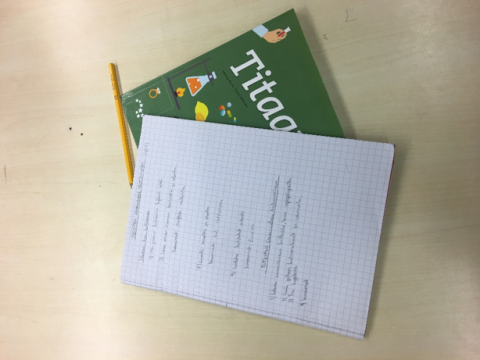 The use of textbooks and exercise books was noticeable. Finland has a National Curriculum and textbooks are based on the curriculum. Each teacher has complete autonomy; their decisions on how to teach are based on whatever is best for the students.
Finland has not always been at the top of education. Financial trouble in the 1990s led to cutbacks in education; there was not enough money for the overseeing of schools so schools became autonomous. Finnish teachers are autonomous, and trusted, and respected.
The best of the best apply to teachers; 10% are accepted. All teachers have a Masters degree.
The focus in Finnish schools is on learning rather than testing. I heard it said that Finland educates children for life; some countries educate children for tests. While schools can differ from each other in Finland, it's the learning results that don't differ.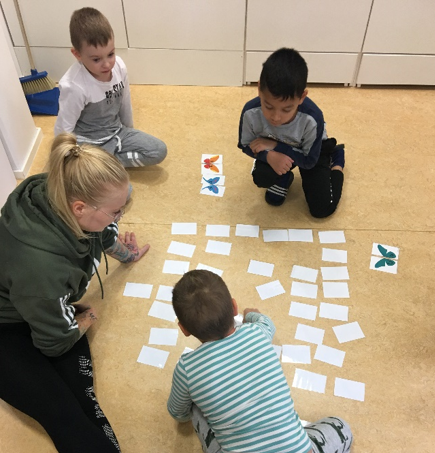 This teacher did not take her eyes off the task. She modelled concentration, thinking and remembering as the four boys in her care played Concentration with a packet of matching butterfly reflected halves.
Finnish children concentrate, and think, and remember and learn in class. They have regular play breaks during the day, and a drying cabinet for wet gloves and mittens, and a heated rack for shoes.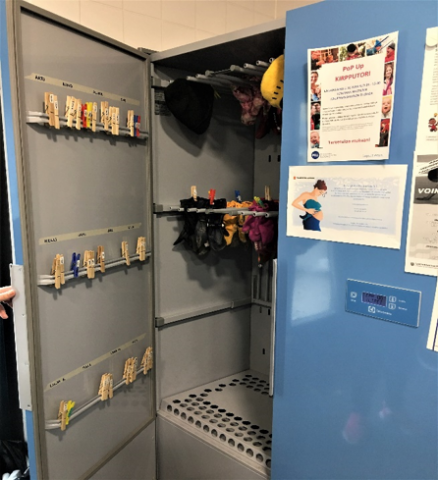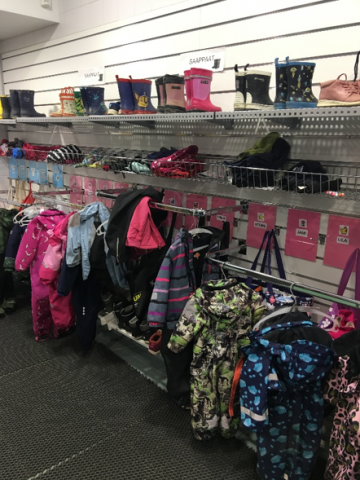 Teachers have regular breaks as well, and this is when a lot of informal discussion and planning takes place.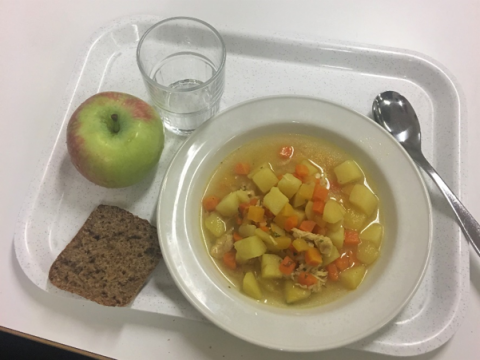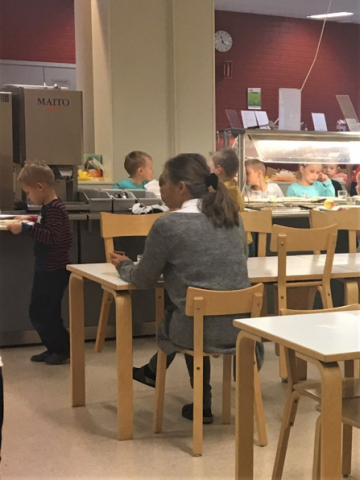 Education is free in Finland and so are lunches. That's mine on the first day! The students serve themselves, even the young ones, and they take their dishes to the kitchen afterwards, placing everything in the correct trays.
Noticeable on the first day and indeed throughout the week, was the pervasive sense of calm in Finnish schools: soft voices, inside shoes, walking not running, relaxed students, relaxed teachers.
Coupled with this was the sense of purposeful engagement: students working, students learning, teachers helping, teachers assessing progress.
My time in Finland has highlighted the importance of relaxation breaks, of fresh air, of informal discussion and planning. It has also highlighted the importance of concentrated and purposeful engagement in the classroom. As Finnish schools advocate – less is more.
These are the things that are worth pursuing.
I loved my week attending lectures and visiting schools in Finland. One can read articles and books about the Finnish education system, but nothing is better than being physically immersed in it.
The balance of lectures and school visits enhanced exposure to the system, I particularly appreciated being in classrooms and having the opportunity to speak with students and teachers. Our school visits were comprehensive. Tredu was wonderful; the one thing that I would have liked to have observed is Years 10 – 12 academic classes. The Wednesday Nature Experience, evening walk and meal in the forest was a highlight of the study tour. The enjoyment of nature is an integral part of Finnish culture and we witnessed how accessible this is. Thank you to Learning Scoop for a wonderful experience in Finland!
Gwelda Weghorn
Korowa Anglican Girls' School
Melbourne, Australia